Research
We understand your business and your clients
Our research services cover a wide range of needs and topics, from customer satisfaction and investor preferences, product suitability, regulatory and governance issues, to the disruptive challenges of Fintech.
Market context
Competitor landscape; analysis and insights
Market evaluation and sizing
Trends and opportunities
Product and service development
Product positioning and strategy
Suitability testing
Awareness and comprehension
Investor engagement
The investment journey
Key drivers: from awareness > consideration > preferences > purchase > loyalty
Brand and communications evaluation
Go-to-market strategy and origination
Suitability and understanding
Tracking, measurement and analysis
Client experience and satisfaction
TCF compliance
Investor motive, appetite, preferences
Key drivers: product range, service, price, added-value, differentiation
Thought leadership
Original, evidence-based content
End-to-end service: from strategy, ideas and research to written report

We regularly undertake qualitative and quantitative research among:
Institutional investors e.g. pension schemes, insurance companies, charities
Discretionary investment and wealth managers
Financial advisers and other intermediaries
Family offices and individual investors
Consultants and key business influencers



Qualitative and quantitative methods
 We focus on the research methodologies and tools most relevant to our financial services clients:
Face-to-face depth interviews
Telephone and Computer Aided Telephone Interviews (CATI)
Online surveys
Omnibus surveys
Focus groups and workshops
Panels and hard-to-reach groups: HNWs, IFAs, discretionary and institutional investors
Market sizing
Desk research
Where does quality research end and thought leadership begin?
Learn more about our thought leadership work – an end-to-end service from idea generation through to the delivery of original, evidence-based content and copy.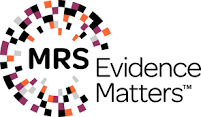 Gabriel's research team works to Market Research Quality Standard Advisory Board (MRQSAB) standards.